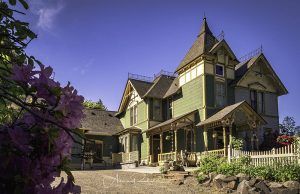 Are you just looking for a last minute space for your wedding this fall or winter of 2019?
Even as the Grand Victorian Ballroom gains in popularity, we still have availability for this year.
We understand not everyone wants or needs our packages, incredible value as they are. So here is a special that may make things simple.
What you get.
All of our guest rooms for two nights (the night before and of your wedding).
The Grand Victorian Ballroom, for one hour the night before your wedding for a rehearsal and decorating, and until 9pm the day of your wedding (includes your clean up).
Tables and Chairs for up to 60 people.
The rules.
You must use a licensed caterer.
You must use a licensed bartender (if alcohol is provided).
Rooms can accommodate no more than 2 people per king bed. That is 14 people in total. The same overnight guests each night (rooms will not be flipped after first night for new guests).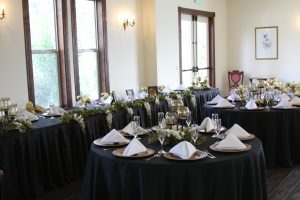 Weekday Weddings (Monday through Thursday) : $2500 plus tax, check or cash payment.
Weekend Weddings (Friday through Sunday) : $3500 plus tax, check or cash payment.
Limited availability, book a tour to view and/or book. Call 360.753.9123
Make certain you still check out our packages. You should find them incredibly good value!