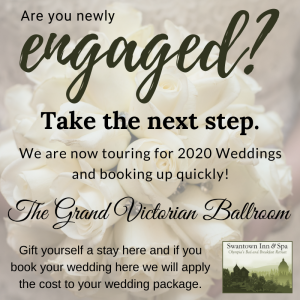 Do you wonder why our guests and couples like having their wedding here? Do you not quite get it? wonder what the charm is all about?
We have an offer for you to experience the Inn for the night then put that cost towards your wedding.
Come and stay with us as a regular overnight guest. Pay for your room as you would with any getaway. Then if you decide to move forward with a wedding here, we will credit you the cost of the room (excludes Basic and Classic Elopements).
Get to experience a great nights sleep. Savor the gourmet breakfast. Get to know your hosts and innkeepers, Nathan and Casey.
Just head over to the Inn web site and book a room!